Join KickHouse and Get an NFT
KickHouse will add fuel to your fitness fire. Our modern kickboxing studio will leave you feeling empowered, confident and ready to take on the world!
Let's Kick It!
Join and Get an NFT
KICKHOUSE Promotion
Offer valid in participating US studios only and on new membership agreements only. Not valid for upgrades, downgrades or transferred agreements. Void where prohibited. Promotion valid between 12-26-2021 and 1-31-2022. 
KickHouse NFT Collection FAQ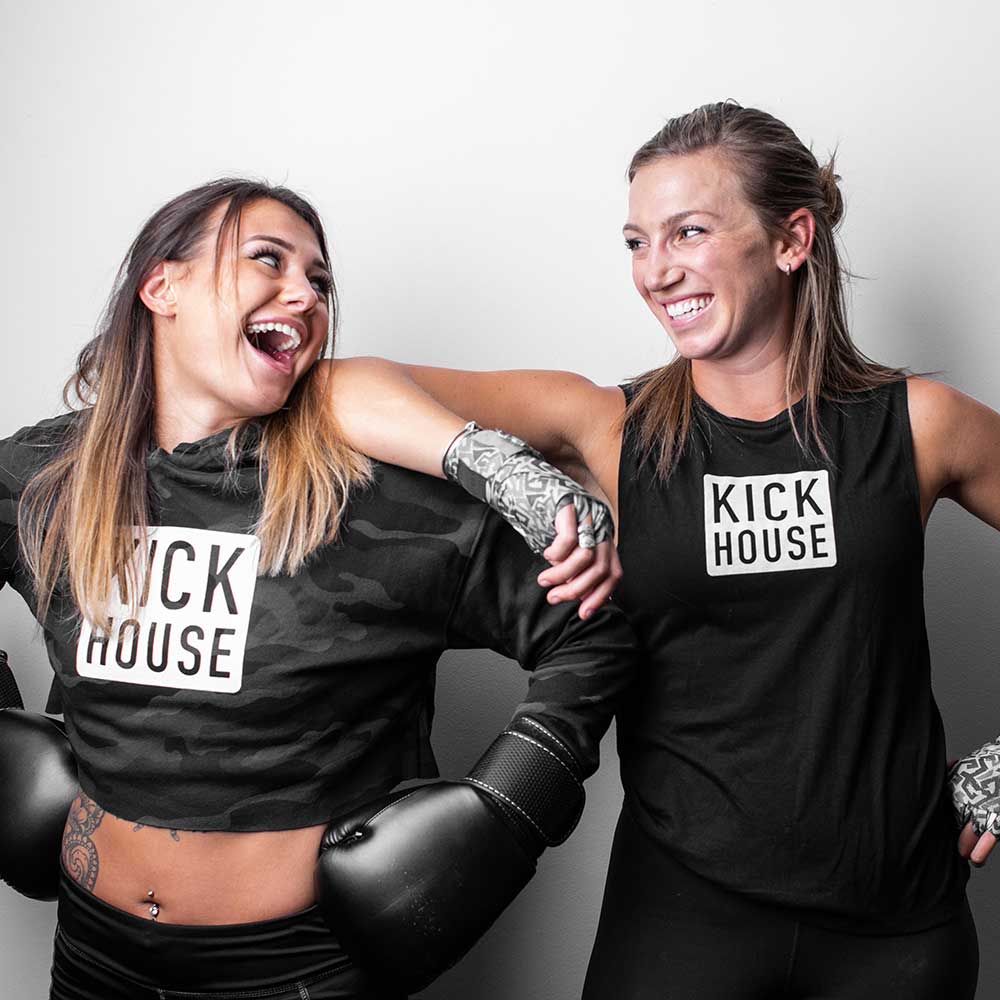 I love this place!
"I can actually feel my body getting toned after every class and it's so fun that it's almost addictive. You can manage your own workout intensity as you progress toward your goal. I love the people I workout with and love the trainers! I look forward to going to class every day."

- Helen
IT'S A GREAT WORKOUT AND A STRESS RELIEVER.
"The coaches are super motivating! I lost 6% body fat and 25 pounds in 6 weeks, 6 WEEKS! I feel so good, I have better eating habits, and I feel stronger inside and out!"

– Ashley
IT'S THE BEST WAY TO MAKE A WORKOUT FUN AND GET RESULTS.
"All of the instructors clearly know their stuff and are really fun. They pay real close attention to your form and give great feedback. In just a couple of months, I've seen some great results and met some great people."
– Sierra